Large selection of used and new parts in the our catalog
Choose a manufacturer, brand and start your search,
The system will offer all available spare parts for the selected parameters,
If necessary, use navigation by sections (body, interior, engine, chassis),
If manufacturer and brand are not selected, all parts will be shown,
On the page of the selected part, add the product to the cart and place an order.
If you did not find the necessary part in our catalog - let us know, we will try to find and offer you the necessary spare part.
The first online used parts shop in South Korea
CarLand.parts offers a fast remote purchase of used and new auto parts and delivery to anywhere in the world.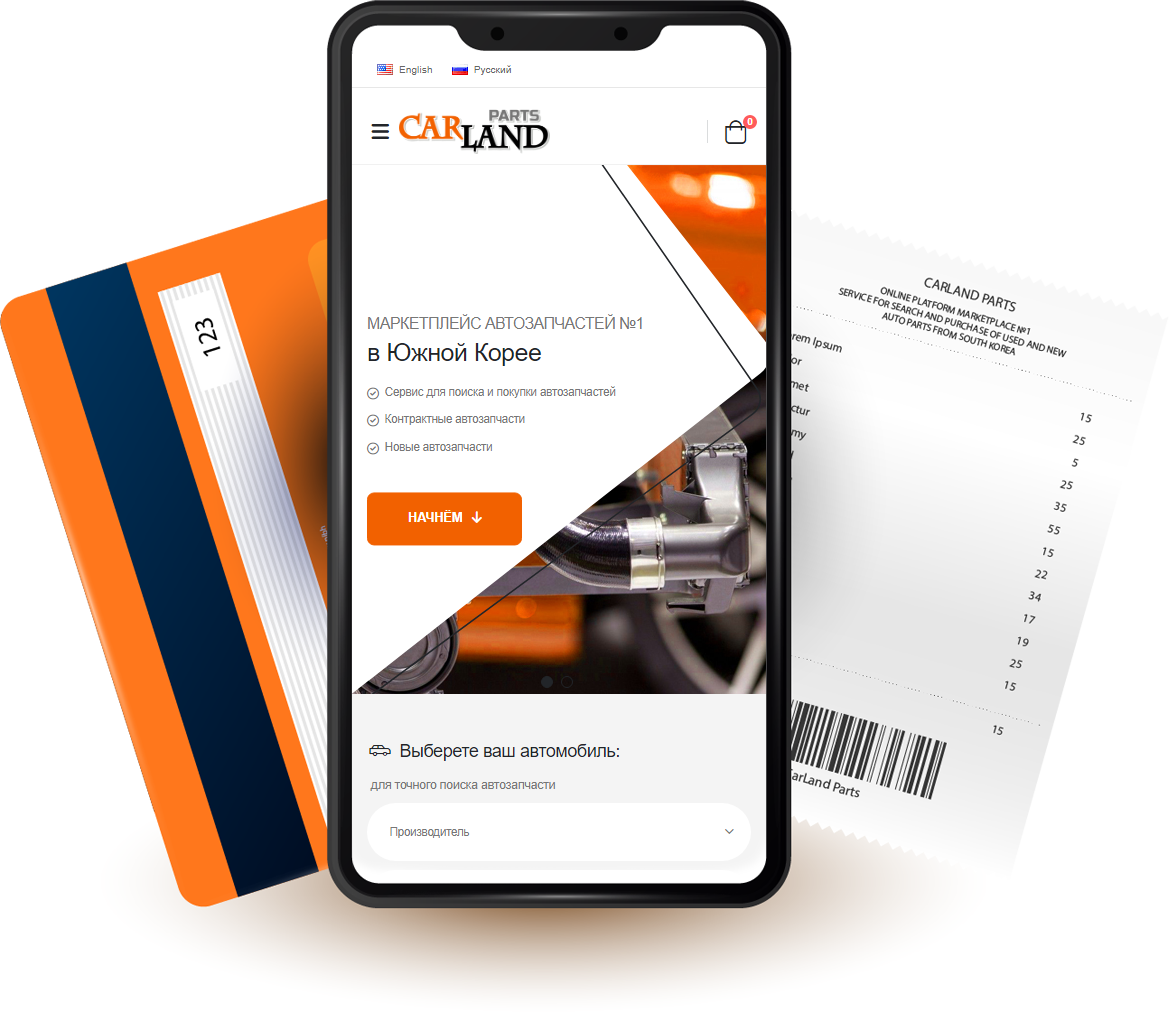 We sell only original auto parts from junkyards that meet the technical parameters of South Korean cars.
Spare parts are subject to quality selection, inspection and testing.
You do not need to spend time searching for spare parts, you just need:
find parts you need in our shop catalog
see detailed photo
checkout
pay in a convenient way for you
Track My Parts
After shipping, we will send you a tracking number.
To place an order, the weight of the parcel and the cost of delivery is calculated separately. After the final assembly and packaging of the order, the exact weight and the exact cost of delivery are determined, which will be included in Proforma Invoice.